The Brethren Encyclopedia Board
The Board of Directors of Brethren Encyclopedia. Inc. consists of one representative of each of the seven main Brethren bodies: Old German Baptist Brethren, Old German Baptist Brethren New Conference, Dunkard Brethren Church, Brethren Church, Church of the Brethren, Fellowship of Grace Brethren Churches, and Conservative Grace Brethren Churches International.
Since the incorporation of Brethren Encyclopedia in 1977, the Board of Directors has met semiannually and at other specially called meetings. With the understanding that no action would be taken unless there was unanimous consent, the sense of fellowship and trust on the part of Board members is truly outstanding. Thus, it has been possible for Brethren Encyclopedia to accomplish much over the past three decades.
Board of Directors:
Robert S. Lehigh, President, Dunkard Brethren Church
Gary Kochheiser, Vice-President, Conservative Grace Brethren Churches International
Terry D. White, Secretary, Fellowship of Grace Brethren Churches
David E. Miller, Treasurer, Old German Baptist Brethren
Dale Stoffer, Monographs Editor, The Brethren Church
Michael Miller, Board Member, Old German Baptist Brethren New Conference
Jeff Bach, Board Member, Church of the Brethren
Associates of the Board:
Dale V. Ulrich, Founding Board Member, past secretary
Ronald G. Lutz, Past Assistant Treasurer
Jason Barnhart, Associate for Marketing
Jared Burkholder, Program Chair, Sixth Brethren World Assembly (August, 2018)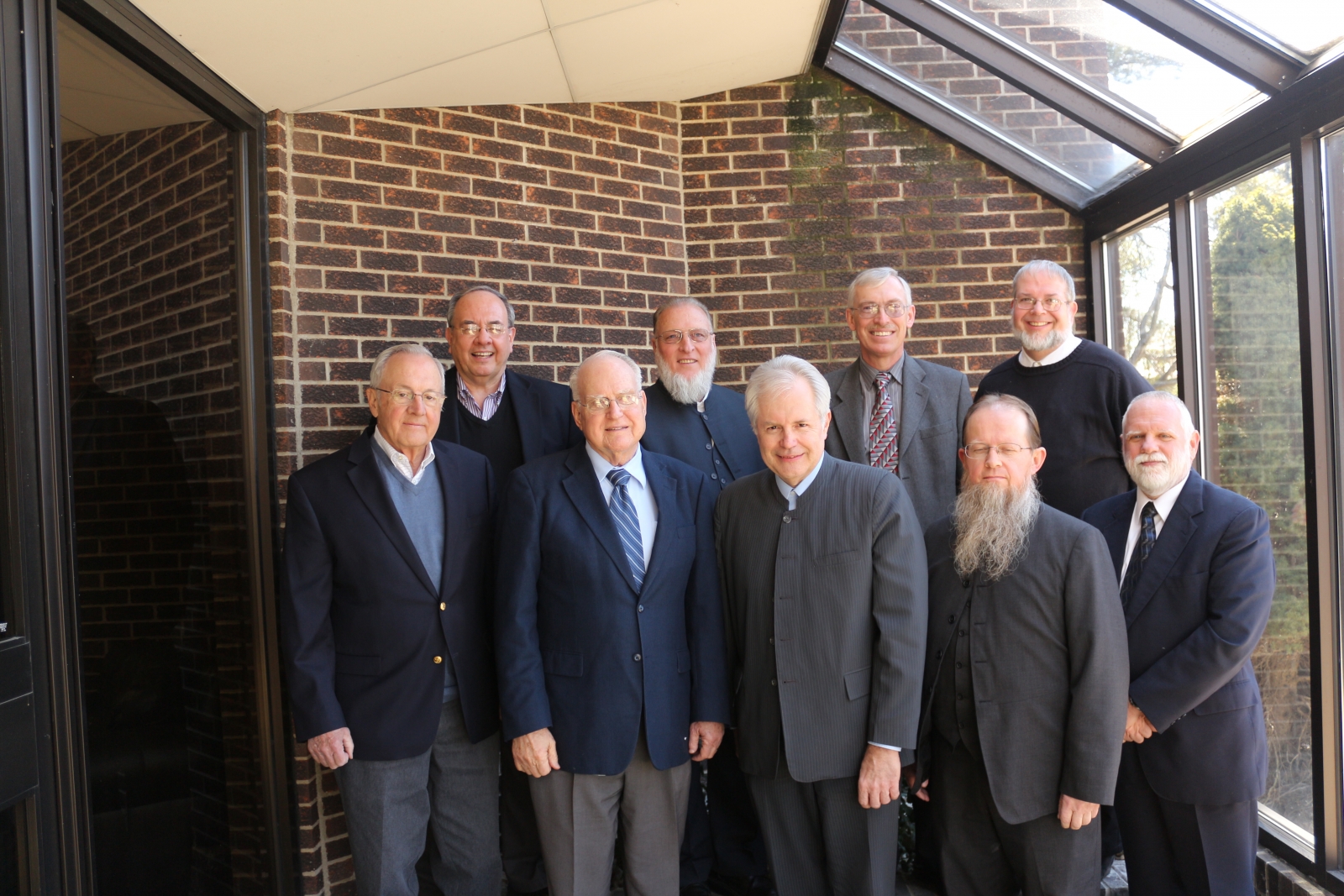 Front row left to right: James C. Gibbel; Dale V. Ulrich; Robert S. Lehigh; David E. Miller; Gary M. Kochheiser
Back row left to right: Terry D. White; Michael Miller; Dale R. Stoffer; Jeffrey Bach